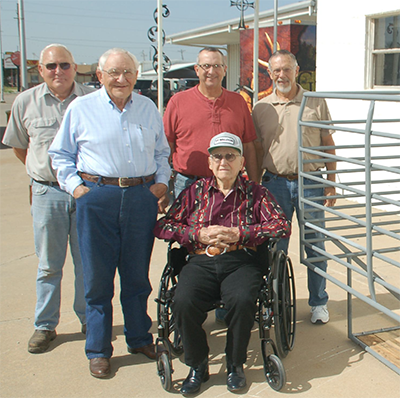 Walt Bartel and Don Martens are no strangers to the Fairview business community. In 1957, they built and started the Fairview Pipe and Supply. Through this business they took used pipe from the oil industry and recycled it for use in the agricultural community which included making blades for bull dozers. They were later approached  about leasing patent rites to a loader that had been newly designed, which they accepted. From this new venture, Waldon was formed, combining their names to form the manufacturing company we know today.
In 1968 the first loader was built in the Waldon facility. From there, the business grew, family style bringing on Don's brother as VP of Manufacturing and Willard Bartel as their accountant. After a 14 year run, Walt and Don decided to retire and sold Waldon to Overhead Door in 1982. It changed hands over the years and was sold to various companies before it was purchased by Broce Construction (now Broce Manufacturing).
Read the complete history of Walt and Don in the Fairview Republican story printed July 2, 2015.
Need a Waldon piece of equipment for your next big job?
Want to carry Waldon Equipment in your rental facility?